Do you want to grow your art sales?
Are you tired of sitting alone in your studio, struggling, with no one to help you?
Come learn to sell art with some of the most successful artists in the business. We can't wait to see you there. Portland, Oregon | July 1 and 2, 2016
NEW ADDITION: VIP TICKETS!
For a select group of artists, we have VIP tickets that, in addition to the conference, get you:
video recordings of all conference sessions
1 year's access to all of The Abundant Artist's online courses on selling art
three months of one-on-one coaching with Cory, to be used after the conference to help you accelerate your results from the conference
What previous students are saying about The Abundant Artist courses.
"I quit my job. The class, and the help of the Facebook group was one of the best investments I have ever made." – Adam Hall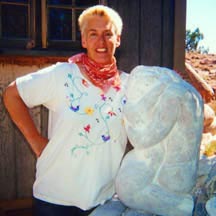 "Being with other artists in a live setting used to make me almost sick to my stomach, but now I can do it and have a good time. And talking about my work to non-artists is now – tadaaaa – exciting!" – Angela Treat Lyon
The Abundant Artist Conference will be held at LeftBank Annex, a gorgeous event space in Portland, Oregon that has been the home to an eccentric inventor, a WWII-era plane engine machine shop, and a series of creative and artistic events.
Friday July 1:
8:00 AM – networking + cooperative art project
9:00 AM – Keynote – Cory Huff
10:30 AM – Branding & niche workshop
12:00 PM – Lunch
1:00 PM – Building a following
2:30 PM – Selling at art shows
4:00 PM – Closing keynote
Saturday July 2:
8:00 AM – networking + cooperative art project
9:00 AM – Working with art consultants & directors
10:30 AM – Licensing
12:00 PM – Lunch
1:00 PM – Art Galleries
2:30 PM – What it all looks like
4:00 PM – closing keynote
Kelly Rae Roberts
Natasha Wescoat
Owen Garratt
Cory Huff
Gwenn Seemel
Matt Leblanc
Matt Richards
IF THIS DESCRIBES YOU:
– you are tired of sitting alone in your studio wondering why things aren't working
– you are an artist who wants to make a living from their work
– you are interested in being part of something bigger than yourself
THEN YOU NEED TO COME TO THE ABUNDANT ARTIST  CONFERENCE
Bonuses:
Video Capture the WOW session with Cynthia Morris. Cynthia will take us through her visual note-taking process that enables visual learners and artists to get more out of classes and conferences.
A copy of my book, How to Sell Your Art Online
Lunch is provided both days
Sign up to receive The Abundant Artist Conference updates!