Do you want to grow your art sales?
Are you tired of sitting alone in your studio, struggling, with no one to help you?
Come learn to sell art with some of the most successful artists in the business. We can't wait to see you there. Portland, Oregon | July 1, 2016
"I quit my job. The class, and the help of the Facebook group was one of the best investments I have ever made." – Adam Hall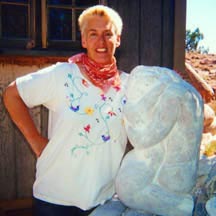 "Being with other artists in a live setting used to make me almost sick to my stomach, but now I can do it and have a good time. And talking about my work to non-artists is now – tadaaaa – exciting!" – Angela Treat Lyon
Kelly Rae Roberts
Stephen Rueff
Cory Huff
Gwenn Seemel
Matt Richards
IF THIS DESCRIBES YOU:
– you are tired of sitting alone in your studio wondering why things aren't working
– you are an artist who wants to make a living from their work
– you are interested in being part of something bigger than yourself
THEN YOU NEED TO COME TO THE ABUNDANT ARTIST  CONFERENCE
Sign up to receive The Abundant Artist Conference updates!